Hello, North Beach and SOMA!
Last month we announced our new South of Market location—and now we're announcing a North Beach location, too! Not one, but two new stores! Opening a hardware store from the ground up is crazy complicated and tons of work. Opening two simultaneously is, well, crazy-nuts. But nuts we are! We have a wonderfully talented and dedicated management team, anxious to take on this challenge. And here we go.
Our New North Beach Store on Vallejo at Columbus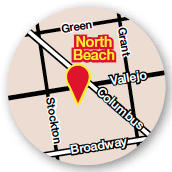 I have yearned for a store in North Beach probably for 20 years. We've tried numerous times to secure a lease, but with no success. There have been many, many requests from North Beach residents and businesses for us to join their community. With a grateful nod to Supervisor Aaron Peskin for his insight, we began working on securing the former Piazza Market last April. Fast-forward six months, and we've finally signed a lease—a long one that will keep us part of the North Beach community for many, many years to come.
Our New SOMA Store on 9th at Folsom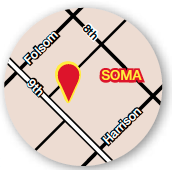 Immediately after the fire that destroyed our Mission Street store, we began searching the City for new locations. We found one at 9th and Folsom in SOMA. It is a large store—6,000 square feet—and has enough warehouse and office space for us to replicate the  logistical side of our business, lost as well in the Mission fire. We are excited to be part of the SOMA community.
This month, we are working diligently at both locations, remodeling to make both new stores retail ready. We hope to roll the store fixtures, equipment, and merchandise into both locations within a few months. If all goes according to plan, we'll be celebrating the opening of two new stores in the first quarter of 2017. Stay tuned to our website and e-mails, and of course the Hardware Hotline, for progress reports.