Nest Comes to Cole Hardware!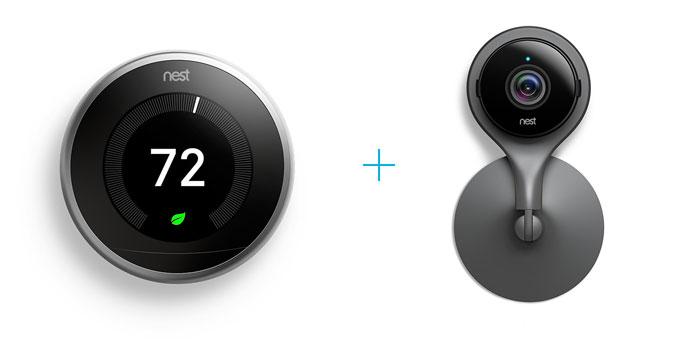 Homes just keep getting smarter. Our stores now carry the popular Nest Learning Thermostat and Nest Cam security camera. Control all of your Nest products from a single app in any browser and on both Android and iOS devices.
Imagine the number of wild teenage parties that could have been thwarted had the Nest Cam been around when we were kids! With live video streaming to a phone or computer, Nest Cam provides peace of mind and the ability to stay connected to the things you care about. The Nest Cam features high video quality and a design to make it very easy to keep an eye on your home.
Nest Cam can use your phone's location—and even your family's phones— to know when you're away. So when everyone leaves the house, Nest Cam will know to turn on automatically. And with 24/7 live streaming, advanced night vision, and motion and sound alerts, Nest Cam helps you look after your home from anywhere.
The camera's magnetic base can stick to metal, be mounted to the wall, or screwed onto a universal tripod. It can twist around, bend at an angle, or be mounted upside down. The body is designed to allow you to capture the view you want. (Sku 5700380, $199.99)
The Nest Learning Thermostat adapts to your lifestyle and the changing seasons. Just use it for a week, and it programs it self. Adjust the temperature from your phone, so you come home to a cozy abode on a chilly San Francisco summer night. Nest shows you how much energy you use and when you use the most. You'll get an alert on your phone if there's something wrong—like temperatures are so low that your pipes could burst or it looks like your furnace is acting up. (Sku 4666780, $249.99)
Stop by any Cole Hardware location to learn more about the Nest thermostat and camera.