Benjamin Moore® Color of the Year: Simply White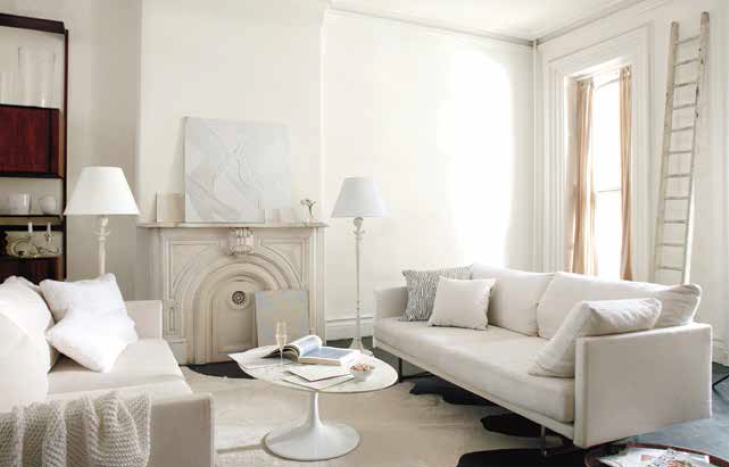 Don't be fooled! White is a complex color with an endless number of subtle distinctions. Benjamin Moore has more than 250 white colors in its portfolio of over 3,000 colors, and 5 of the top 10 best-selling colors are variants of white. Symbolic of purity and often used in a minimalistic aesthetic, the right shade of white can suggest much more than a blank canvas or institutional setting.
A white room can make an accent wall or piece of furniture pop. White walls can make a cramped apartment feel airy and fresh. White can define contrasting angles and edges when it is cut with black or a dark hue. White can help a room take on a warm, soft glow. While some colors energize, white can create crisp, clean borders.
When thinking about your next painting project, consider white in a whole new light and imagine how it might work in your space!