Our Anniversary Sale and Party!
Wednesday, December 10, 2014
Save 25% Storewide All Day!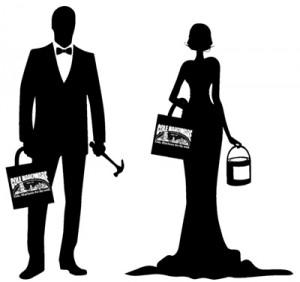 At Cole Hardware, we feel incredibly blessed that after five decades, we are still a part of this wonderful City, with our third generation of Karps (Adrianna and David) joining the business in the past year. Join us as we celebrate 53 years since Dave Karp's purchase of our flagship store (which has been in Cole Valley since the 1920s). We will be celebrating with a 25% off sale all day. And from 5:00 pm to closing, we will be serving our signature Cutting Edge wine and gourmet chocolates. You'll also receive a free, reusable Cole Hardware shopping bag. Take advantage of this opportunity to pick up those last-minute gifts on your shopping list—or to just get started if you've procrastinated. Please stop by!
*Discount does not apply to gift cards, postage stamps, Muni passes, Clipper cards, meter cards, special orders, or sale merchandise. Not valid with coupons or other offers. Rewards points do not accumulate.
 eat and Escali will help you realize connection between you eat and you weigh.